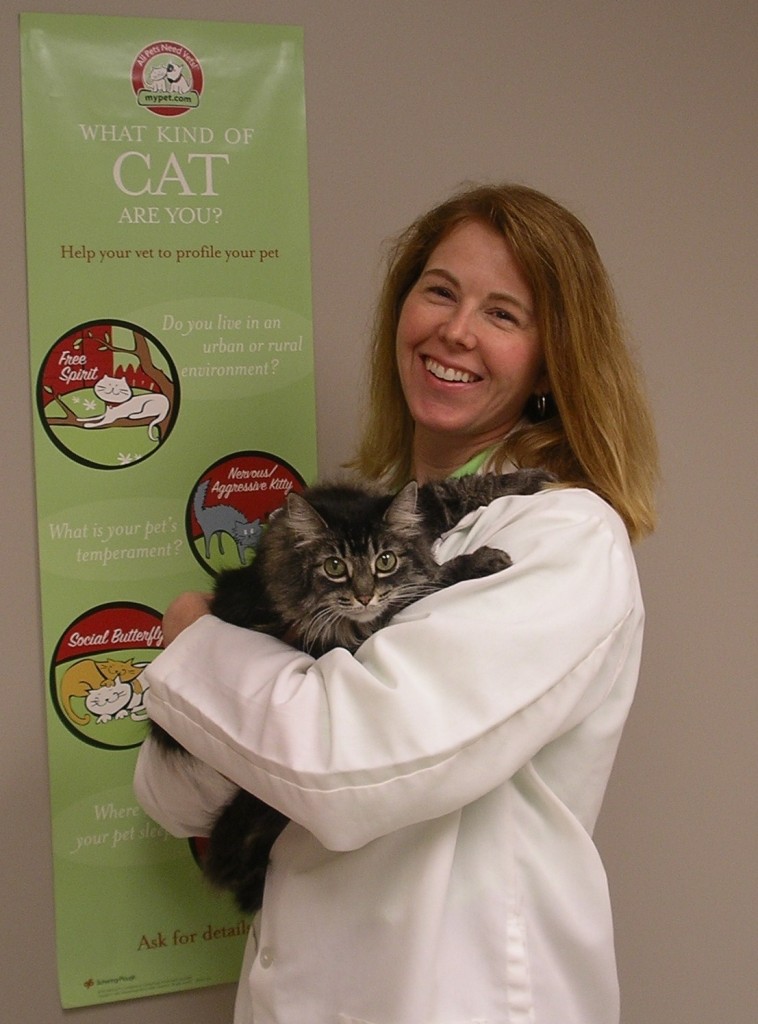 Dr. Amy Hellard knew she wanted to be a veterinarian from an early age. She announced her plan to grow up to be a vet when she was twelve years old and never looked back! After growing up with dogs, bunnies, and horses, she attended Michigan State University for both her undergraduate and her graduate work. Her special interest upon graduation from vet school in 1998 was in animal behavior. She worked in private practice in Michigan until she went back to school at the University of Edinburgh in Scotland to obtain her MSc in Applied Animal Behavior and Animal Welfare.
Upon completion Dr. Amy moved to Ohio to once again work in private practice and she began to offer pet behavior consultations. During this time she met her husband Bryan and together they decided to open a new practice in West Chester. With much planning, West Chester Veterinary Care (WCVC) opened in January, 2009. Dr. Amy's vision of a less-stressful visit for the pet while still providing excellent client education and premium care has come to fruition.
"I am so pleased to see the philosophy at WCVC has worked. I wanted a hospital where the pets loved to walk through the door and felt as comfortable as possible while here. By offering play times with our boarding along with extended appointments and drop-off appointments we have achieved that. Plus I can practice excellent medicine and have the opportunity to include my clients in deciding the best course of action in diagnostics and treatment for their pet."
She enjoys being outdoors and goes camping when she can. Local microbreweries in Cincinnati are another perk. She and Bryan currently have one dog, Kaylee.
Professional organizations:
Butler & Warren County Veterinary Medical Association
Ohio Veterinary Medical Association
American Veterinary Medical Association
Degrees:
DVM – Michigan State University
MSc – University of Edinburgh